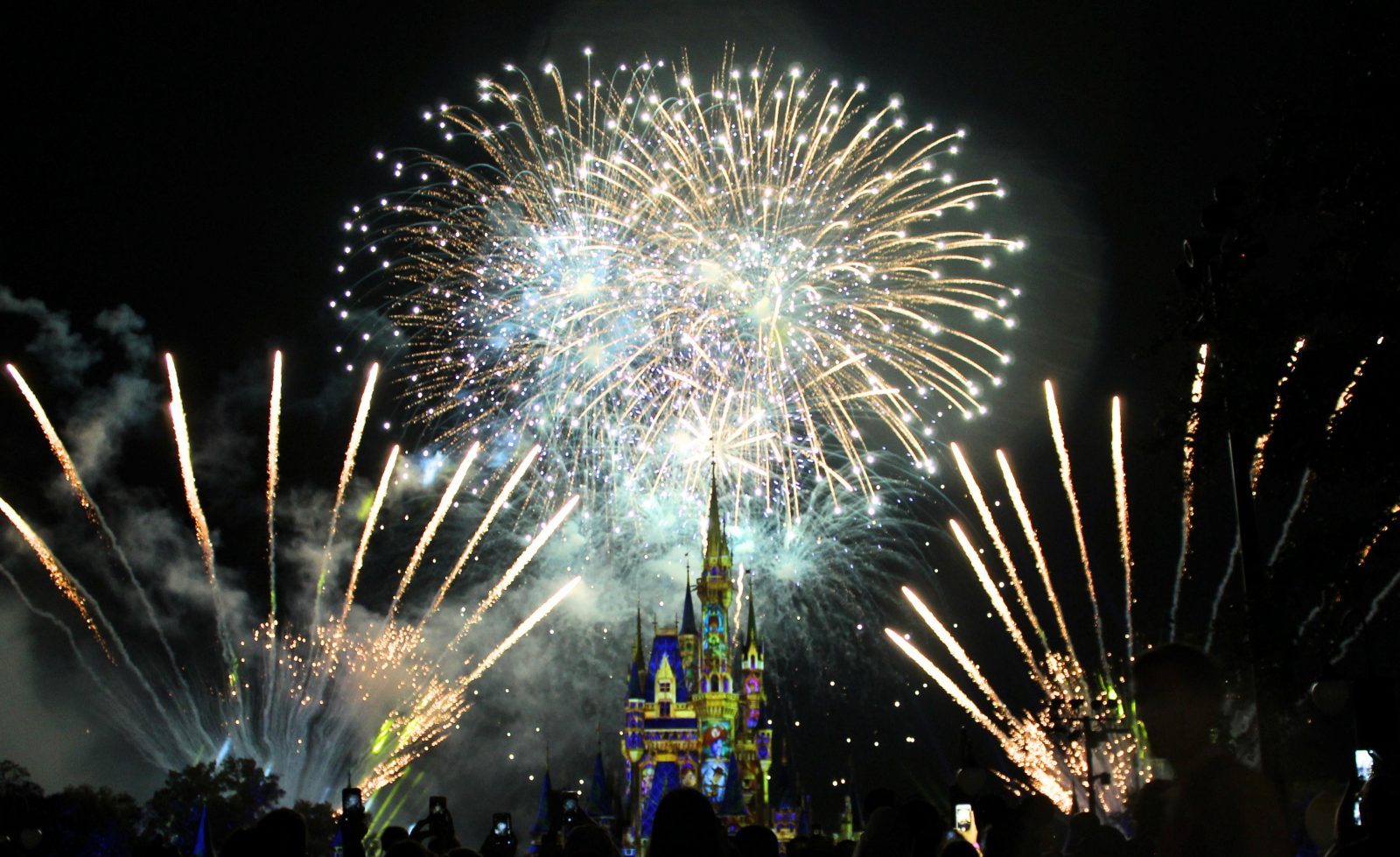 The single easiest way to save money on a Disney World vacation is to rent Disney Vacation Club points for stays at Deluxe resorts.
My family has been doing this for years and it allows us to visit Disney World often, even on a limited budget!
In this post, I'll walk you through how to book your Disney World vacation with David's DVC Rental, which is by far the simplest way to rent Disney Vacation Club points from owners.
When you rent Disney Vacation Club (DVC) points with a broker they do all of the hard work for you.
I've had lots of readers ask me if this is too good to be true, but I promise it is the real deal! R
ead on to learn how to do it for yourself…
Why Rent DVC Points With A Broker?
Disney Vacation Club is basically Disney's version of a "timeshare". People who are DVC owners buy a share of a Disney resort and pay annual dues on their share.
In return, they get a set amount of DVC points each year that can be exchanged for a stay at any DVC resort.
Sometimes owners aren't able to use all of their points for the year, so they decide to "rent" the points to others.
A DVC owner can make a reservation with their points in anyone's name, even if the people on the reservation are not DVC members themselves.
Renting points from David's DVC Rental is essentially paying a DVC member to use their points for a resort stay for your family.
The benefit of renting points for a stay in a Disney resort versus booking through Disney directly is HUGE savings!
You'll still get all of the benefits of staying at a Disney-owned resort and pay only a fraction of what you'd pay Disney directly.
These Disney benefits include:
Free Magic Bands for everyone in your party
Free Magical Express airport transfers for you and your luggage
Extra Magic Hours in the theme parks
Advance 60-day Fastpass booking window
Ability to add a Disney Dining Plan to your reservation
For example, you can rent DVC points for a stay at Disney's Animal Kingdom Lodge for $144 per night and up with Davids DVC Rental, my recommended source for renting points.
This same room can cost up to $656 per night during the same time of year when you book through Disney.
That's savings of over $500 per night or $3,000 over the course of a six-night stay.
You can expect to save about 50% off the cost of your Disney World resort stay when you rent DVC points, and sometimes even more.
Next, I'll show you the easiest way to book your stay, then how to select a resort and dates for your stay.
Why Use David's DVC Rental?
There are several different ways to go about finding someone who will rent points to you for your vacation.
You can try to contact an owner directly through the Mouseowners Rental Board or through DVCapp.
This will save you a little bit of money but takes a significant investment of time and extensive knowledge. You can read about the basics of renting points in this post.
Or, you can pay only slightly more and have a points broker handle everything for you.
Points brokers are companies that help DVC owners rent their extra points to interested parties. I strongly suggest using David's DVC Rentals.
They have an excellent reputation and have been helping people rent DVC points for years.
This is how the process works: first, you submit a reservation request on David's site. This requires that you have your preferred dates and resorts narrowed down already, which I'll help you with in a minute.
You can make DVC reservations up to 11 months in advance (to the day). For example, if you want to start your stay on December 15th, you can make the reservation on January 15th.
You can make a reservation request before that, but they won't be able to confirm your reservation until the 11-month window opens.
You will pay a $133 deposit when you make your reservation request, which is refunded to you if David's is not able to secure a reservation for your dates and resort.
David's handles finding someone with the right points, for the right resort, who is willing to rent at the quoted price.
They also handle the rental agreement and making the reservation. Basically, they do all of the hard work for you!
If they are able to find availability at a resort that works for you, they will send you a rental agreement and the remaining balance is due with the return of the rental agreement. And then you are set!
The reservation will be made in your name and you will get the Disney confirmation number that you can use to link the reservation to your My Disney Experience (MDE) account.
Then you'll have access to all the perks of staying at a Disney resort, such as Early Morning entry to the theme parks and early access to purchase Individual Lightning Lane passes.
The reservation is just as if you made it with Disney once it is linked to your MDE account, but you'll have paid far less for it.
While David's does not give refunds if you need to cancel, they will allow you to change the names on the reservation (with the exception of the lead person) and add people to the reservation as needed.


One other benefit of using David's DVC Rental is that your trip is eligible for travel insurance!
Because of the non-refundable nature of renting DVC points, I strongly suggest getting a quote for travel insurance for your trip of more than two nights.
If you are traveling during hurricane season in Florida (generally June through November) then travel insurance is an excellent idea.
I recommend Travel Guard, America's leading travel insurance plan provider. You can get a free quote here in minutes.
What Are The Cons of Renting DVC Points?
While there are clearly many pros to renting DVC points, there are also some downsides.
The downsides are:
You must be ready to pay the entire amount upfront
There are no cancellations (though changes may be possible)
You won't get daily housekeeping, but trash and towel service on night four (full housekeeping for stays longer than eight nights)
When you make a reservation through a DVC broker you'll need to be prepared to pay the whole amount upfront. Credit or debit cards are preferred.
Due to the nature of DVC points in general there are no cancellations. But I have had luck changing the dates of my trip, such as at the last minute due to a hurricane.
I strongly suggest getting travel insurance for a trip with rental points which you can only get when you rent through a broker such as David's.
And last, you won't receive daily housekeeping when you stay on points. You will get trash and towel service on the fourth night of your stay and a full cleaning on the seventh night.
If you need anything from "Mousekeeping" at any point during your stay (such as clean towels, soap, or toilet paper) you can call from your room phone and someone will deliver the items to your room.
How To Pick Your Travel Dates
If you have some flexibility with your possible travel dates you can save substantial money on your trip.
Disney charges significantly more for its hotel rooms during high-demand seasons, and DVC is no different. The cost to stay in a DVC villa varies quite a bit depending on what time of year you visit.
The two most affordable times of year to visit are during what DVC calls "Adventure Season" and "Choice Season". Here are the dates for these seasons in 2018:
Adventure Season: January 1-31, September 1-30, and December 1-14
Choice Season (slightly more): October 1 – November 20, November 24-30, and December 15-23
Luckily, many of these dates fall within the most recommended times to visit Disney that I share in this post!
My personal favorite time to visit is the beginning of November, which falls into DVC's Choice Season.
You can view the Points Charts for all of the DVC resorts over at ResalesDVC.
These will allow you to compare the cost (in points) between different times of year at the same resort.
Or you can compare different resorts for the same time of year to help you decide where to stay.
How To Select a Resort and Room
These are the nine DVC resorts at Walt Disney World in Florida:
Animals Kingdom Lodge Villas (Jambo House & Kidani Village)
Bay Lake Tower at the Contemporary Resort
Beach Club Villas
Boardwalk Villas
Grand Floridian Villas
Old Key West Resort
Polynesian Villas & Bungalows
Saratoga Springs Resort
Wilderness Lodge Villas (Copper Creek & Boulder Ridge)
DVC resorts are all in the "Deluxe" category at Disney World, which means they have amazing pools, excellent dining options, and more.
DVC rooms are definitely a step above any regular resort hotel room you will find at Disney World!
They are larger than standard rooms and have home-like amenities such as full kitchens, living rooms, and more.
The DVC rooms are referred to as "villas" and they can sleep from 4 to 12 people. They include Studio, One-Bedroom, Two-Bedroom, and Three-Bedroom Grand Villas.
Picking the right resort and villa for your travel party can be daunting. Here are some of my general tips:
Studio Villas can sleep up to five and are by far the most cost-effective option. If you are trying to stay on a limited budget, Studio Villas are the way to go.
The resorts with the most affordable Studio Villas are Animal Kingdom Lodge, the Boardwalk, Old Key West, and Saratoga Springs.
The resorts closest to the Magic Kingdom are the Polynesian, Bay Lake Towers at the Contemporary, the Grand Floridian, and Wilderness Lodge. If you are going to be spending a LOT of time at the Magic Kingdom, these resorts are most convenient.
Most Studio Villas have one queen bed and a pull-out couch. The pull-out bed is only recommended for kids, as it isn't very comfortable for adults. Old Key West studios are the exception – they have two queen beds.
These are the DVC resorts with Studio villas that can sleep five (thanks to a single Murphy bed): Polynesian, Grand Floridian, Boardwalk, Beach Club, and Boulder Ridge Villas at Wilderness Lodge. The Studio villas at other resort only sleep four.
If you are traveling with a group, try sharing the cost of a two-bedroom villa. It will be slightly more than booking two separate Studio Villas, but you will get a huge living room and full kitchen in which to cook meals.
My family's favorite DVC resort is Animal Kingdom Lodge. We love the atmosphere there and it is one of the most affordable resorts. You can read my full Animal Kingdom Lodge review here or check out my review of a Studio Villa at the Polynesian, our second favorite resort here.
I hope this post helped you understand how to rent DVC points from a broker.
It truly is the easiest way to save the most money on a Disney World vacation!
If you have any questions about the process, please leave a comment below or join the discussion in my free private Facebook group for readers of The Budget Mouse!